Auto Insurance and Home Insurance in Huntington, NY
No matter who you are, what you drive, or where you live, you need insurance coverage. From car insurance coverage to homeowner's insurance coverage, insurance is an essential part of life, and we're here to help you find what you need! By helping you compare car insurance policies and explore new home insurance protection, it's our goal to provide you with information, so you can make informed decisions on your insurance coverage.
At Haller-Zaremba Insurance Agency, we advocate for your coverage needs and help you find the right insurance for your lifestyle. Working with the most respected insurance carriers in the nation, we use our extensive experience dating back over eight decades to provide you and your loved ones the coverage you deserve. From where you live to where you go, we're here to help you stay protected no matter what life throws your way.
Need Better Auto Insurance?
Our knowledgeable and friendly insurance agents for Huntington, NY are available to answer all your questions about auto insurance. As an independent agency, we work with multiple auto insurance companies, comparing coverage and service so you have the best policies to choose from. Let our extensive experience in car insurance work for you – Call today!
Compare Car Insurance in Huntington, NY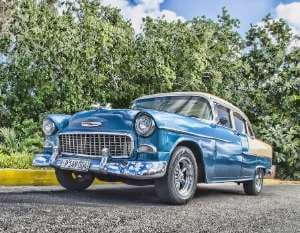 Did you know that the state of New York legally requires all drivers to hold a certain amount of auto insurance coverage? The minimum amount of car insurance coverage required in New York includes:
$25,000 Bodily Injury (to one person)
$50,000 Bodily Injury (to all persons)
$10,000 Property Damage (per accident)
We go above and beyond to provide you with a range of policies that meet legal requirements and exceed your auto insurance expectations. With agents on standby ready to help you compare car insurance policies, we present you with all the information needed to make educated car insurance choices.
If you're looking to compare car insurance policies or find auto insurance for your other toys on wheels, give us a call today!
The Help You Need for Home Insurance
Hungtington, NY is an amazing place to call home! Whether you are purchasing your first home or your last, having an experienced insurance advocate in your corner can help alleviate some of the stress that comes with owning a home. Do you need dwelling coverage? Liability? Medical expense coverage? Ask us! We're happy to discuss these options and more to find the policy that suits your needs best.
Homeowner's Insurance in Huntington, NY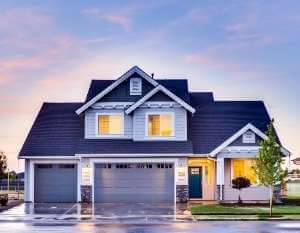 Huntington, New York is one of ten towns in the Suffolk County area. Known for its unparalleled beauty and scrumptious restaurants, Huntington has all the charms of small-town living, with the conveniences of the big city close by. From owning a home to owning a business, Huntington, NY is a hub for young families and professionals looking for a quality life in a beautiful location.
At Haller-Zaremba Insurance Agency, we work with you to find the right home insurance coverage for your Huntington, NY home. By meeting minimum homeowner's insurance requirements for lenders to exceeding your home insurance expectations, we are dedicated to offering you the coverage that your home needs to stay protected 24/7. Our comprehensive homeowner's insurance coverage options include:
Dwelling/Home Insurance Coverage
Personal Property Coverage
General Liability Coverage
Family Liability Coverage
Loss-Of-Use Coverage
Personal Property Coverage, and more!