Homeowner's Insurance, Auto Insurance, and Compare Car Insurance in Plainview, NY
At Haller-Zaremba Insurance Agency we provide you with a range of insurance coverage options for your lifestyle. From auto insurance, home insurance, and everything in-between, we ensure that Plainview, NY residents are getting the coverage they need to stay protected 24/7. To learn more about how we help you stay protected, give us a call today!
The Help You Need for Home Insurance
It's not hard to see why residents of Plainview, NY love it here! If you are purchasing your first home or your last home, having an experienced homeowners insurance advocate in your corner can help alleviate some of the stress that comes with owning a home. Do you need medical expense coverage? Liability? Dwelling coverage? Ask us! We're happy to discuss these options and more to find the policy that suits your needs best.
Home Insurance in Plainview, NY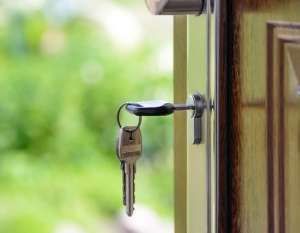 While homeowner's insurance coverage isn't required by law in the state of New York, most lenders require a basic amount of home insurance coverage to procure a loan. Whether your Plainview, NY home is paid for or not, we help you find the home insurance coverage you need to stay protected in the event of an accident or peril.
Amongst the most important forms of homeowner's insurance include:
Personal Liability- Personal liability is an important form of home insurance coverage that keeps you protected in the event of an accident on your property.
Personal Belongings- Coverage for your personal belongings reimburses the dollar amount of belonging in the event of theft or disaster.
Living Expenses- If your home is inhabitable due to damages, certain homeowner's insurance policies will reimburse you for the cost of living accrued while you're out of your home.
Need Better Auto Insurance?
Our friendly and knowledgeable agents serving Planview, NY are available to answer all your questions about car insurance. As an independent agency, we work with multiple auto insurance companies, comparing service and coverage options so you have the best policies to choose from. Let our extensive experience in auto insurance work for you – Call today!
Auto Insurance in Plainview, NY
When it comes to auto insurance you need coverage for all your vehicles. While car insurance provides you with protection for your primary vehicle, we offer a range of auto insurance coverage options for your other motorized vehicles and toys, including:
Motorcycles
Boats & Yachts
Personal Watercraft
RV's
ATV's
Off-Road Vehicles
Trailers
Classic Cars
Compare Car Insurance in Plainview, New York
Located near the North Shores of Long Island, Plainview is a census-designated area that's known as one of the best places to live in the state. Identified by its good neighborhoods, old country roads, and attractive real estate options, Plainview, NY has everything you could want from small-town living, with all the charms of the big city close by. Whether you live or work in Plainview, or the surrounding areas, we're here to help you compare car insurance policies to get the best coverage for your needs.
At Haller-Zaremba, we use our strong connections and ample resources to help you compare car insurance coverage policies. By meeting and exceeding the minimum car insurance requirements in New York, we ensure that you and your loved ones have the protection needed to safeguard you from the unknown dangers of the road. To get in touch with a skilled agent and compare car insurance policies, call us today!